Job Details
Aqualung group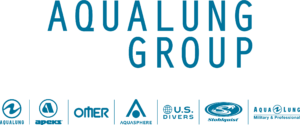 Aqualung Group is one of the world's largest scuba diving, and water sports equipment companies connecting people to the oceans and water sport activities throughout the experiences that are meaningful, unique and unforgettable.
Aqualung Group pioneered the creation of modern diving equipment in 1943 when Captain Jacques-Yves Cousteau teamed with Émile Gagnan to develop the first "aqua-lung" that made underwater exploration possible. Today, Aqualung Group continues to be the leading global designer and manufacturer of dive and water sports gear. With a deep commitment to quality, research and testing, Aqualung Group has revolutionized the scuba diving experience by setting industry standards for scuba equipment in technology, comfort, safety and design.
During the years, Aqualung Group have broadened its offer to areas such as competitive swimming, recreational swimming, triathlon, snorkeling and more.
The Aqualung Group consists of premium, innovative and inclusive brands such as Aqualung, Apeks, Aquasphere, Phelps, Omer, U.S. Divers, and Stohlquist.
Since the very beginning of our Company, the Aqualung Group spirit has been rooted in a deep commitment of building and maintaining a workplace that foster a culture of continuous improvement, creating an environment where employees feel free to pitch ideas, be authentic, creative and enjoy themselves.
Being a global purpose driven company, with a strong genuine culture, we are welcoming talents from around the world to be a part of our team.
So, are you …
a sport enthusiast
do you love oceans and everything beyond
are you an advocate of making a difference and protect our planet, a world where the ocean and all living creature are healthy and thriving
or are you simply motivated and inspired to be a part of our passionate team that is always eager for a new challenge and this is how the champions are born ….
Aqualung Group believes in the future, thus we invite you to strengthen and broaden your skills, pursue your passion by co-creating the future within an internship open positions.
We believe that we all can learn from each other, have your external view of the world and your authentic and individualized input.
Our principle is clear, PLAY TO WIN. We look forward to hearing from you.
Scope and Mission
OMER, a leading global brand in underwater spearfishing within the Aqualung group is looking for an addition to their team for support with current product launches and marketing strategies. For a successful product launch to the global network, distribution and consumer market, preparations are in planning stage and on track for a coordination between product management and marketing. You could be part of our team to create a successful strategy to market our latest product innovations. The internship position includes:
Learn about new product features and benefits and create helpful and attractive product descriptions. (Copywriting)
Coordinate product reviews with our international team of product testers/athletes and create a database for feedback. (Tester Team management)
Use social media tools to market product innovations to the target group (Influencer program)
Create and implement launch schedules for the brand`s global social media channels.
Monitor and analyze OMER`s digital marketing reach and recommend efficient improvements
Start date: Q1, 2022 (ASAP)
Duration target: 6 Months
Location: Sophia-Antipolis, South of France
Your qualifications
Level of studies: BAC + 4/5 minimum / master's degree in Engineering, Innovation,
Skills
Fluent English
Excellent communication skills
Working effectively in a Team
Good organizational skills, sense of prioritization
You are curious, dynamic, passionate
If you are excited about this opportunity and joining the Aqua Lung team, please apply!talent@aqualung.com
We look forward to receiving your application.