Job Details
(ENGLISH VERSION see below)
Nous recherchons actuellement pour notre client AQUALUNG un(une) Directeur(trice) Logistique EMEA et EXPORT (EEMEA). Ce poste est à pourvoir en CDI et disponible immédiatement.
A propos d'AQUALUNG
Lancé en 1946 sous le nom de La Spirotechnique par l'explorateur français Jacques Cousteau, Emile Gagnan et Air Liquide, Aqualung conçoit et produit une large gamme d'équipements de plongée sous-marine pour les loisirs et les professionnels. Après avoir acquis une reconnaissance mondiale dans le domaine de la plongée sous les marques Aqualung et Apeks, la société s'est lancée avec succès dans plusieurs autres marchés d'équipements aquatiques (notamment la plongée en apnée, le snorkeling, le fitness et la natation de compétition). Aqualung est un expert historique de la plongée sous-marine et a élargi son offre à des domaines complémentaires tels que la natation, l'aquaforme et la plongée libre. Aqualung, Apeks, Omer, Aquasphere, Phelps, Stohlquist, U.S. Divers sont parmi les marques emblématiques du groupe.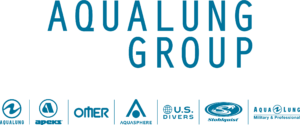 Le poste
AQUALUNG entreprend actuellement la mise en œuvre de nombreux projets opérationnels, notamment en matière de logistique et de distribution qui lui permettent de s'adapter avec succès aux défis de ses marchés au niveau mondial. Dans ce cadre, vous intervenez plus particulièrement sur la zone EMEA et le marché EXPORT.
Vos principales fonctions et missions se déclinent ainsi (liste non exhaustive) :
Vous prenez en charge la relation avec le prestataire 3PL de la région EMEA qui concentre la plus grande partie des activités d'entreposage, d'entrée et de sortie (inbound / outbound) des marchandises vers les différents canaux de distribution (affiliés BtoB, clients DtoC et distributeurs à l'Export). Dans ce cadre, vous êtes garant(e) de l'atteinte des objectifs d'amélioration continue (process lean) et de diminution des coûts.
Vous déployez un schéma logistique cohérent et efficace permettant d'atteindre les objectifs commerciaux fixés pour la zone EMEA et le marché EXPORT, en impliquant l'ensemble des parties prenantes internes (service client, équipe logistique, transport & douane etc.) et externes.
Plus généralement, vous animez l'équipe logistique et transport & douane au quotidien en vous assurant de l'atteinte des objectifs opérationnels et en monitorant l'avancée des projets clés (notamment implémentation de solutions logicielles, nouveaux processus de travail, qualification de bases de données et KPIs etc.)
Vous assurez les échanges et la coordination avec vos homologues sur les régions Amérique du Nord et Asie, notamment pour les transferts de marchandises entre les unités de production locales et les centres de distribution régionaux.
Enfin, vous gérez au quotidien les opérations du centre de distribution secondaire, basé à proximité des locaux de la société (activités de retours de marchandises et projets spécifiques).
Votre profil :
Pour ce poste, nous recherchons un(e) professionnel(le) de la distribution expérimenté(e) (minimum 15 ans) justifiant d'une expérience éprouvée en gestion logistique et transport, impliquant un prestataire 3PL et en management d'équipes pluridisciplinaires, acquise au sein d'une société d'envergure internationale. Vous parlez anglais couramment, faites preuve de leadership et d'agilité et êtes motivé(e) par la perspective de relever des challenges d'envergure internationale au sein d'une organisation en mouvement.
Merci de transmettre votre CV et lettre de motivation exclusivement à l'attention de Carole DIGER sur ce site ou à l'adresse info@aspom.com (ref LogisticsAqualung).
*****
ENGLISH VERSION
We are currently looking for a Logistics Director EMEA and EXPORT (EEMEA) for our client AQUALUNG. This permanent position is available immediately and based in Sophia Antipolis, France.
About AQUALUNG
Aqualung Group is a leading global manufacturer and distributor of personal aquatic equipment for recreational and professional use. Their brands include Aqualung, Apeks, Omer, Aquasphere, Phelps, Stohlquist, U.S. Divers and Aqualung Military & Professional.
Launched in 1946 under the name La Spirotechnique by French explorer Jacques Cousteau, Emile Gagnan and Air Liquide, Aqualung Group designs and produces a broad range of scuba diving equipment for recreational and professional use. Having gained global leadership in diving under the brands Aqualung, Apeks and Omer, the company successfully forayed into several other aquatic equipment markets (including free diving, snorkeling, fitness and competition swimming).
The position
You will be joining a growing company that is currently undertaking a number of operational projects, particularly in terms of logistics and distribution, enabling it to successfully adapt to the challenges of its markets on a global level, and will be working more specifically on the EMEA and EXPORT markets.
More specifically your main duties will be as follows (but not limited to) :
You will be in charge of the relationship with the 3PL provider in the EMEA region, which concentrates most of the warehousing, inbound and outbound activities of the goods towards the different distribution channels (BtoB affiliates, DtoC customers and export distributors). You will also be responsible for ensuring that lean processes and cost reduction objectives are achieved.
You will be responsible for the development of a coherent and efficient logistics plan to achieve the commercial objectives set for the EMEA zone and the EXPORT market, involving all internal stakeholders within the company (including customer service) and external parties.
More generally, you will lead the logistics and transport & customs teams on a daily basis, ensuring that operational objectives are met and monitoring the progresses of key projects (in particular the implementation of software solutions, new work processes, qualification of databases and KPIs, etc.).
You will ensure the exchange and coordination with your counterparts in the North America and Asia regions, in particular for the transfer of goods between the local production units and the regional distribution centres.
You will also manage the day-to-day operations of the secondary distribution centre, based close to the company's premises in France (goods return activities and specific projects).
Your profile :
For this position, we are looking for an experienced distribution professional (minimum 15 years) with proven experience in logistics and transport management, involving a 3PL provider and in managing multidisciplinary teams, acquired within an international company. You are fluent in English (French is a plus), demonstrate leadership and agility and are motivated by the prospect of taking on international challenges within a fast-paced organisation.
Please send your resume and application letter to Carole DIGER exclusively on this website or to info@aspom.com (ref. LogisticsAqualung).