Job Details
English version see below
Dans le cadre du développement de notre client AQUA LUNG, nous recherchons un(e) Product Development Manager H/F pour la catégorie Drysuits/Exposure Wear. Ce poste est basé de manière impérative à Nice, France.
***************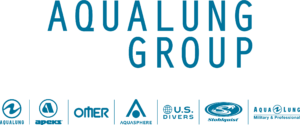 Lancé en 1946 sous le nom de La Spirotechnique par l'explorateur français Jacques Cousteau, Emile Gagnan et Air Liquide, Aqua Lung conçoit et produit une large gamme d'équipements de plongée sous-marine pour les loisirs et les professionnels. Après avoir acquis une reconnaissance mondiale dans le domaine de la plongée sous les marques Aqua Lung et Apeks, la société s'est lancée avec succès dans plusieurs autres marchés d'équipements aquatiques (notamment la plongée en apnée, le snorkeling, le fitness et la natation de compétition). Aqua Lung est un expert historique de la plongée sous-marine et a élargi son offre à des domaines complémentaires tels que la natation, l'aquaforme et la plongée libre.
***************
Le Poste
Rattaché(e) directement au Drysuits/Exposure Wear/BCD R&D Manager, vous intervenez sur la catégorie Drysuit/Exposure Wear. Vous êtes responsable de toutes les phases de développement du produit : conception, design, prototypage, test et validation, packaging, jusqu'à l'industrialisation.
Vous êtes à ce titre, le référent produit durant toute sa durée de vie et un expert de la catégorie produit Drysuits/Exposure Wear. L'innovation est la quête ultime du Product Development Manager, vous proposez des produits innovants répondant aux besoins de nos clients et de nos utilisateurs.
Plus particulièrement :
Vous développez des produits pour compléter ou remplacer la gamme actuelle, tels que des combinaisons étanches en néoprène, des combinaisons étanches tri laminées pour la plongée et la surface. Pour ce faire, vous identifiez les produits potentiels et leurs sous-éléments éventuels, pour lesquels vous établissez les exigences techniques et les spécifications, le calendrier de développement (défini en lien avec le service achats, les chefs de produits et les fournisseurs), les coûts et le plan de développement.
Vous assurez le suivi de l'ensemble des informations y afférant en les intégrant dans le système de gestion dédié.
Vous évaluez la concurrence sur le marché en comparant les produits de l'entreprise aux produits concurrents. Dans ce cadre, vous évaluez les nouvelles idées de produits ou les changements de packaging et faites évoluer les spécifications techniques des produits de la gammes.
Vous évaluez et résolvez les problèmes de faisabilités techniques, d'optimisation de la conception et de production, et veillez à ce que l'étiquetage et la documentation commerciale correspondent aux spécifications du produit et aux certifications CE/UKCA.
En outre, vous êtes le/la garant/e du respect de la réglementation liée aux produits et du calendrier global de développement pour chaque projet, défini en coopération avec le design et la production: spécifications, design, recherche de fournisseurs, prototypage, packaging et étiquetage, conformité réglementaire, validation, livraison des échantillons de Vente (SMS).
Au quotidien, vous collaborez étroitement avec le chef de produit, les designers, les acheteurs, les équipes du patronage et prototypistes, le responsable de la fabrication et les fournisseurs.
***************
Votre profil
Vous justifiez des éléments suivants :
Issu(e) d'une formation Bac+2 à minima en Ingénierie, Innovation, Matériaux,
5 ans minimum d'expérience dans la conception et le développement de produits en mode projet, idéalement acquise sur des produits similaire
Expertise technique significative dans le développement de combinaisons ou de néoprène
Parfaite compréhension des matériaux et des procédés de fabrication.
Par ailleurs,
Vous êtes à l'aise dans un environnement matriciel global et disposez d'un anglais courant,
Autonome sur vos projets, vous démontrez néanmoins un excellent esprit d'équipe et une excellente capacité à communiquer.
Vous êtes organisé(e), dynamique, portez une attention particulière aux détails et êtes aguerri(e) aux travail en mode projet impliquant des deadlines serrées,
Votre connaissance des matières résistantes/répulsives à l'eau est un plus
Vous êtes passionné(e) par l'innovation et pratiquez idéalement la plongée sous-marine.
Merci de transmettre votre CV et votre lettre de motivation à l'attention de Carole DIGER en postulant sur cette page ou directement sur info@aspom.com. Référence : Drysuit-PDM
********
Launched in 1946 under the name La Spirotechnique by French explorer Jacques Cousteau, Emile Gagnan and Air Liquide, Aqua Lung designs and produces a wide range of scuba diving equipment for leisure and professional use. After gaining worldwide recognition in the field of diving under the Aqua Lung and Apeks brands, the company has successfully entered several other aquatic equipment markets (including freediving, snorkeling, fitness and competitive swimming). Aqua Lung is a historical expert in scuba diving and has broadened its offer to complementary areas such as swimming, aquafitness and snorkeling.
As part of the transformation of the group we are looking for a Drysuits/Exposure Wear Product Development Manager M/F. This position is imperatively based in Nice, France.
The position
The PDM is technically responsible for all the development phases of a new product: conception, design, item master, packaging and validation including industrialization, that means until the stage of serial products. She/He is then the referent of the product through the entire life of the product until discontinuation. The PDM is normally an expert on the said product category. Innovation is the ultimate quest of the PDM.
Drysuits/Exposure Wear PDM will have to develop products to complete or replace our actual range, such as neoprene drysuits, tri-laminated drysuits for dive & surface, by identifying potential products, conducting technical market research, generating product requirement, determining specifications, timetable, pricing and plan to complete development.
Evaluate and resolve technical feasibility, design optimization and production issues, as well as ensure that labelling and marketing literature match product specifications and conducting CE/UKCA certifications.
Work closely with Product Managers, Product Designer, Pattern Maker, Buyers, Manufacture Manager and suppliers.
In particular,
Recommends the nature and scope of present and future products by reviewing product specifications and requirements; appraising new product ideas or packaging changes
Assesses market competition by comparing the company's product to competitor's products.
Responsible for making sure that regulations are followed
Administer all projects and ensure completion within required timeframe
Monitor all aspects of products such as pricing, packaging, legal requirements, part number creation, datas for item master management
Establish time schedule with designer and manufacturing
Follow development at each step: specifications, design, supplier research, prototypes, packaging and labelling, conformity to regulations, validation, delivery of salesmen samples.
 Your profile
Level of studies: BAC + 2 minimum
Proven work experience in product development management of 5 years at least
Excellent communication skills
Skilled at working effectively with cross functional teams (sales, marketing, suppliers)
Attention to detail
Good organizational skills, sense of prioritization
Able to work alone as well as in a team
Able to work under tight deadlines and cope with pressure
Fluent English
Experience in Suit Development or Neoprene is a real advantage