Job Details
English version see below
Département : EMEA Sales                     Lieu de travail : Région de Nice – France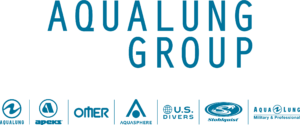 Le groupe Aqua Lung situé à Nice, leader mondial dans l'équipement de plongée depuis plus de 60 ans, regroupe différentes marques telles que par exemple Aqua Lung, Apeks, Aqua Sphere et Omer.
Dans le cadre de la transformation du groupe nous recherchons un Country Manager France / Benelux H/F. Ce poste sera impérativement basé à Nice France.
Rattaché(e) au Directeur Commercial EMEA du groupe et sous sa validation, vous êtes responsable de l'équipe Ventes/Marketing de la région, du développement, de la gestion et de la mise en œuvre de stratégies commerciales efficientes avec les comptes clés et les comptes de terrain.
Vos missions principales :
CRÉER LE MARCHÉ
Assurer une cartographie de distribution pour le territoire et différenciée pour chaque activité, à savoir Dive, Swim, Snorkel, Paddling.
Développer une stratégie (de distribution) efficace pour maximiser le potentiel du marché et sa rentabilité. Identifier de nouveaux canaux de distribution et développer des relations commerciales solides avec les principaux détaillants, tant les clients existants que les nouveaux clients de votre territoire.
Améliorez l'expérience du consommateur final en déployant des espaces de marque (muraux, corners, shop in shop)
CRÉER LA DEMANDE ET ASSURER LE DÉVELOPPEMENT DU BUSINESS
Positionner les marques en tant que leader sur le marché
Force de proposition pour développer des stratégies de vente pour attirer des partenaires clés dans le domaine des articles de sport et du digital. Aligner ces stratégies avec les plans des comptes clés.
Superviser et accompagner la Responsable Grands Comptes, notamment au niveau des assortiments dirigés vers les comptes clés spécialisés et dans la gestion de la relation de ce type de clients.
S'assurer que les bookings produits nécessaires ont été exécutés pour les styles et produits marketing clé et gérer les allocations.
Veiller à la remonté des informations mensuelles de sell-out et sell-through des clients spécialisés, revendeurs d'articles de sports et centres de plongée.
Superviser le Trade marketing.
RÉALISATION DES OBJECTIFS BRUTS ET NETS
Responsable de la définition et de l'exécution du plan de vente pour atteindre les objectifs prévus.
Mise en œuvre de la stratégie et établissement des objectifs : Travailler avec la direction pour planifier et établir des objectifs de vente annuels et saisonniers soutenant les plans de chacune des activités.
GESTION DE l'EQUIPE VENTES ET MARKETING : 
Gérer, développer, coordonner, motiver et stimuler l'équipe en report direct (Chefs des Ventes, KAM et Trade Marketing), en faisant preuve de solides compétences en matière de coaching et de mentorat. Assurer une supervision directe des membres de l'équipe, de manière formelle (par le biais du processus d'évaluation) et informelle, afin d'obtenir un retour d'information continu et de garantir une forte orientation commerciale en accord avec la politique de la société. Permettre à l'équipe de vente d'être performante dans son travail au quotidien.
Capacité à travailler de manière fluide et efficace avec les autres départements en vue d'atteindre les objectifs communs.
COMMUNICATION
Assurer le lien de communication entre les unités commerciales, le marketing et les ventes, pour le partage d'informations relatives au développement des produits, aux initiatives marketing et à la mise en œuvre de la stratégie de l'équipe de vente.
Communiquer efficacement.
Maintenir de bonnes relations avec tous les interlocuteurs en interne et en externe
Produire le reporting attendu par la direction
Savoir écouter, faire preuve de diplomatie et de tact.
LEADERSHIP
Capacité à motiver et à influencer les membres de l'équipe, à déléguer efficacement le travail et les idées, à encourager les autres à réfléchir et à communiquer avec succès les idées et les projets.
Profil et compétences:
Niveau Licence BAC+3
Minimum de 5 ans d'expérience dans un domaine connexe (sport, sporting goods) et minimum de 4 ans d'expérience dans la gestion d'une force de vente.
Intérêts pour les activités de plongée, de natation et du monde aquatique.
Vous démontrez une connaissance approfondie des canaux de distribution et savez gérer les différents types de distributeurs, par ailleurs, les questions de prix, de promotions, de marketing commercial et digital n'ont pas de secrets pour vous.
Vos expériences vous ont rendu(e) adepte de la pensée progressive avec la capacité à faire sauter les barrières, et une tendance forte vers la création de nouvelles opportunités.
Vous faites également prévue d'un sens aigu des affaires et de la finance et d'un excellent esprit d'analyse.
Vous justifiez enfin d'une expérience confirmée et de beaux succès dans l'atteinte de résultats dans des environnements complexes, multidimensionnels dans les temps actuels.
Merci de transmettre votre CV et votre lettre de motivation en anglais exclusivement à l'attn de Carole Diger en postulant sur cette page ou directement sur info@aspom.com.
******************
English version
Department : EMEA Sales                                                      Place of work : Nice area – France
Launched in 1946 under the name La Spirotechnique by French explorer Jacques Cousteau, Emile Gagnan and Air Liquide, Aqua Lung designs and produces a wide range of scuba diving equipment for leisure and professional use. After gaining worldwide recognition in the field of diving under the Aqua Lung and Apeks brands, the company has successfully entered several other aquatic equipment markets (including freediving, snorkeling, fitness and competitive swimming).
As part of the transformation of the group, we are looking for a Country Manager France / Benelux M/F. This position is imperatively based in Nice, France.
Scope and Mission :
This position is responsible for managing the sales force team, developing, managing and implementing profitable sales strategies with Key Accounts & field accounts
Reporting
Reports to : Sales Director EMEA
Liaises with : Customer Service & Sales Administration Manager, Marketing, Finance, Operations
Zone : France & Benelux
Key duties and responsibilities
CREATE THE MARKETPLACE
Ensure a Distribution mapping for the territory and differentiated for each activity : Dive, Swim, Snorkeling, Paddling.
Develop an effective (distribution) strategy to maximize market potential and profitability. Identify new channels of distribution and develop strong business relationships with key retailers, both existing and new customers within your territory.
Improve the end-consumer experience by rolling out branded spaces (Walls, corners, shop in shops)
CREATE DEMAND & BUSINESS DEVELOPMENT
Positioning brands as market leaders
Drive Sales Strategies to elevate key Sporting Goods and Digital partners. Align these strategies with Key Account Plans.
Supervise and support the Key Account Manager, particularly in terms of assortments directed towards specialist key accounts and in managing the relationship with this type of customer
Ensure sufficient bookings against key marketing styles and manage allocations.
Ensure monthly sell out and sell through information from specialist customer: Sporting Goods and Dive centers.
Manage a Trade Marketing Executive
ACHIEVEMENT OF GROSS & NET TARGETS
Responsible for defining and executing the sales plan to achieve the expected sales.
Strategy implementation & target setting: Work with management to plan and establish sales goals annually and seasonally, that support business lines plans.
SALES FORCE MANAGEMENT (Sales Managers, Sales representatives, & Agents)
Manage, develop, coordinate, motivate and challenge the direct team, (Sales Manager, KAM and Trade Marketing) demonstrating both strong coaching and mentoring skills. Provide direct supervision to team members, formally (by means of Appraisal's process) and informally to get on-going feedback and ensure a strong business focus in line with policy. Enable the sales team to perform in their job.
Ability to work well with colleagues within department and throughout the organization to fulfill common goals. Supportive of individuals within team, working collaboratively to achieve common objectives.
COMMUNICATION
Provide essential communication link between business units, marketing and sales, sharing information on product development, marketing initiatives and team sales strategy implementation.
Effective Communication

Maintain good relations with all internal and external contacts
Produce the reports expected by management
Be a goods listener, diplomatic and tactful
LEADERSHIP
Ability to motivate and influence team members, delegating work and ideas effectively, to encourage others to think and communicate ideas and projects successfully.
Qualifications:
Bachelor's degree is required.
Minimum of 5 years of related experience in related filed (sports, sporting goods); minimum 4 years of experience managing a sales force.
Interests in Diving, Swimming or water activity
Demonstrated deep understanding of distribution channels to manage multiple formats retail and online dealers, pricing and promotions matters, trade marketing as well as digital marketing.
Demonstrated track record of progressive thinking with a bias towards removing barriers, creating the new and sales opportunities.
Strong business and financial acumen with a strong analytical mindset.
A track record of driving results in complex, multi-stakeholder, volatile and uncertain environments.
Please send your CV and cover letter only to Carole Diger by applying on this page or directly on info@aspom.com.